Exhibition Stand Configurator
With the trade show booth configurator below, you can build your own booth in just a few minutes for an indication of cost and as a starting step for a custom quote!
Select your dimensions, finishes, add-ons and additional services with the booth configurator below and we will contact you within 48 hours!
The images shown show a basic trade show booth measuring 4 by 3 meters and 2.5 meters high with visuals printed on fabric that continue across multiple frames. Each trade show booth can be supplied in any size and finish.
Exhibition Stand Quotation
In 5 Steps
Set your
Budget

Do you want to buy or rent? When is the trade show and what is your budget?

Choose the area and exhibition stand type, corner, header, intermediate stand or island.

Select
Booth Design

Choose your frames and height. Add LED, pantry, multi media presentation resources.

Select
Booth Interior

Add furniture such as bar, refrigerator, tables, chairs, stools and more.

Select
Services

We can help with Exhibition Stand Design, Set-up and Take-down, Storage and more.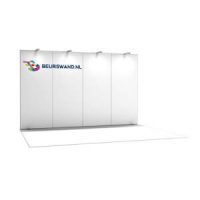 Exhibition booth
Cup Setup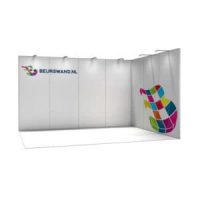 Exhibition booth
Corner Setup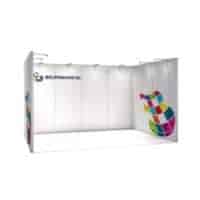 Exhibition booth
Intermediate Setup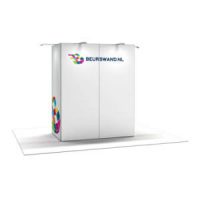 Exhibition booth
Island Setup