Choose a


flexible

professional

personalized

reusable


modular floor.
A modular floor system can add value to an exhibition booth in several ways. Here are some advantages of using such a system:
Flexibility
Professionalism
Comfort
Speed and assembly and disassembly
Personalization
Reusable
Environmentally friendly
Flexibility
Modular floor systems are designed to be easily installed, adjusted and removed. This means they can be easily adapted to different booth sizes and layouts, which is useful if you participate in different events with varying space requirements.
Professionalism
Comfort
Speed and assembly and disassembly
Personalization
Reusable
Environmentally friendly
In summary, a modular floor system can enhance your trade show booth by providing flexibility, professionalism, comfort and functionality, while also contributing to a consistent brand identity and providing long-term cost savings.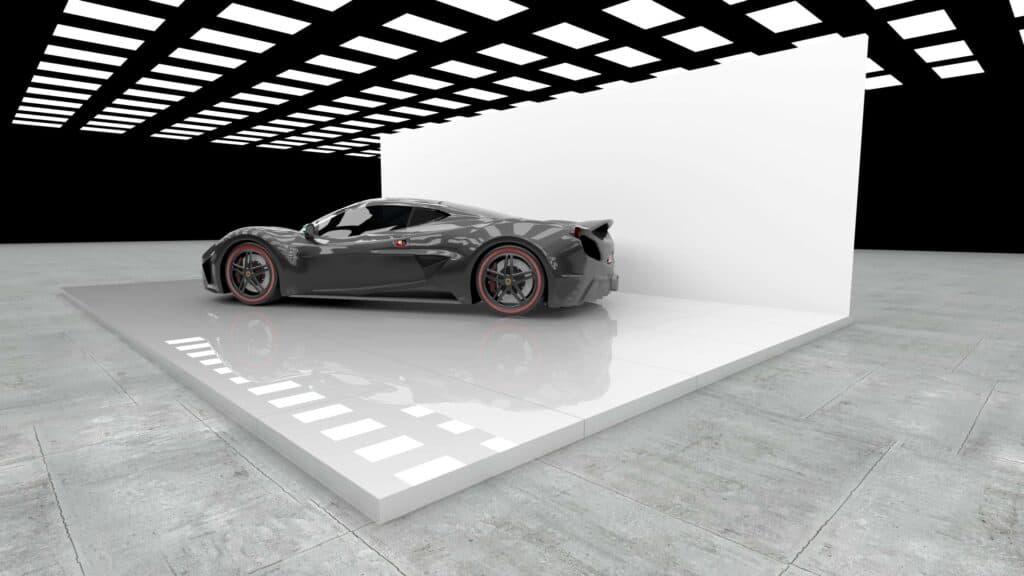 You rent or buy your exhibition stand via, for example
our configurator
and transport and build the exhibition stand yourself.
Because you transport the exhibition stand of your choice yourself, you also have a professional modular exhibition stand on a limited budget.
Most of our clients choose this option. Our specialists relieve you of all your worries by designing, transporting and building your exhibition stand for you.
You have ample options for trade show booth décor and additional accessories.
Frames
Visuals
Floor
Television(s)
Desk
Visual Design
Transport
Construction and Dismantling
Furniture
Pantries
LED Frames
Curved Frames
Bar
Stand Design
Project Management
Do you want a complete professional trade show booth with all the freedom to put it together and set it up yourself? Of course, that too is possible!
We can supply, build large exhibition stands (internationally), manage other suppliers and much more.
Frames
Curved Frames
LED Frames
Visuals
Floor (raised)
Television(s)
Desk
Pantries
Workplaces
Multi Media
Visual Design
Transport
Construction and Dismantling
Management
Ceiling Trusses
Furniture
Bar
Video Wall
Exhibition Stand Quotation
In 5 Steps
Set your
Budget

Do you want to buy or rent? When is the trade show and what is your budget?

Choose the area and exhibition stand type, corner, header, intermediate stand or island.

Select
Booth Design

Choose your frames and height. Add LED, pantry, multi media presentation resources.

Select
Booth Interior

Add furniture such as bar, refrigerator, tables, chairs, stools and more.

Select
Services

We can help with Exhibition Stand Design, Set-up and Take-down, Storage and more.
RENT OR BUY EXHIBITION STAND?
REQUEST YOUR IDEAL EXHIBITION STAND
You can rent or buy different types of trade show booths from us.
Choose appropriate services based on your budget and team.
Beurswand.nl as a partner guarantees successful trade show participation.
RENT OR BUY EXHIBITION STAND? REQUEST YOUR IDEAL EXHIBITION STAND
DON'T MISS STOCK MARKET NEWS.
REGISTER FOR OUR NEWSLETTER AND STAY TUNED
REGISTER FOR OUR NEWSLETTER